We
aimed to represent the amount of time it takes for veterinaries to find the Mountain Gorillas in the deep jungle of Rwanda, the time it takes to keep track of the gorilla's health, to cure them and to keep the population of gorillas thriving.
We created an interactive print ad in the style of the children classic "Where's Waldo?", the book that kept people in search of the main character since decades back. We've tried to keep the viewer entertained and at the same time raise awareness around the different kinds of danger the out-dying Mountain Gorillas faces every day.

The main objective is to find the gorilla, surrounded by threats that the species suffer in both its own habitat and outside of it. All of these factors contribute to that the number of Mountain Gorillas decreases rapidly. We hoped to acknowledge how the work that the Gorilla Doctors are doing has a reversed effect.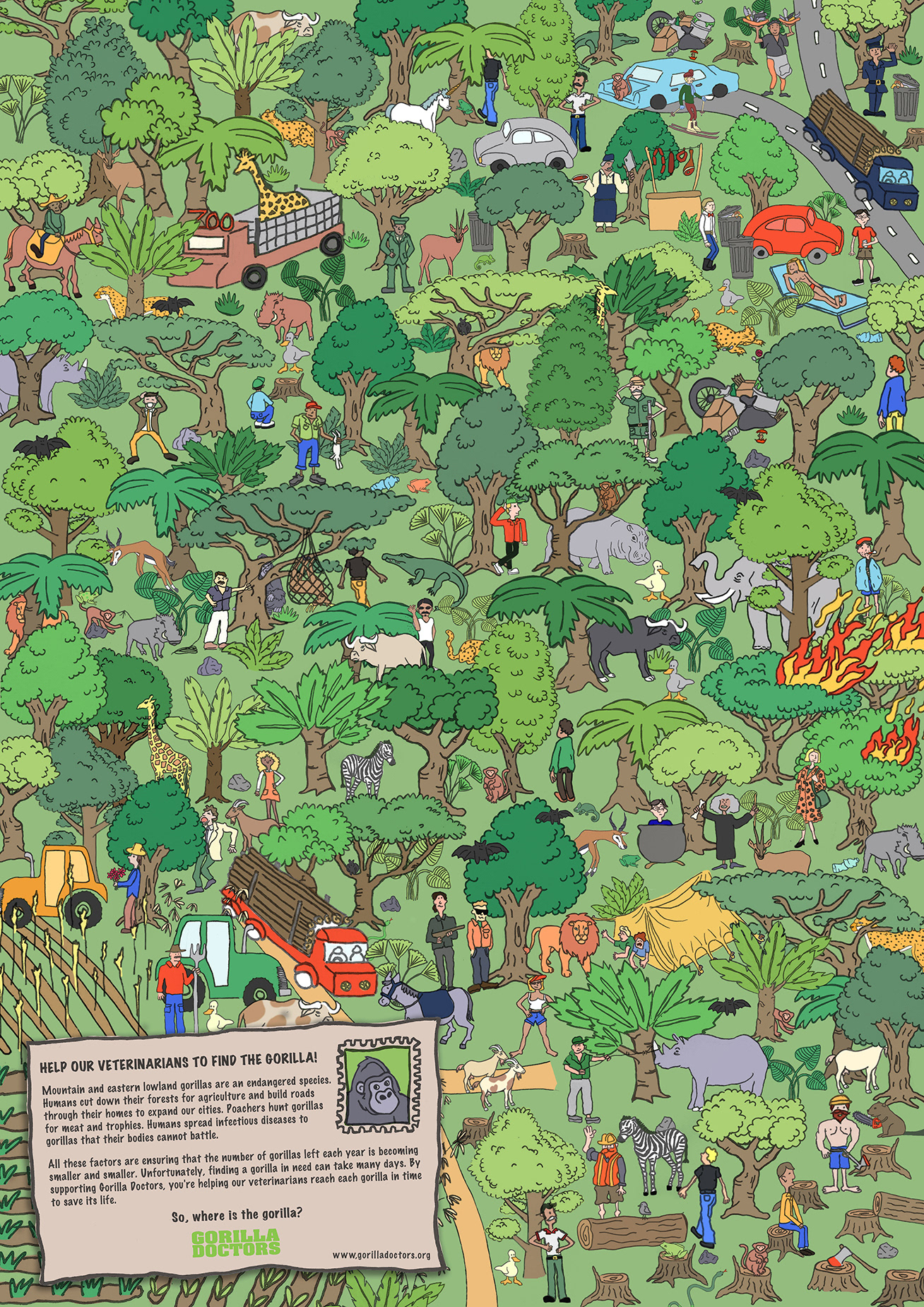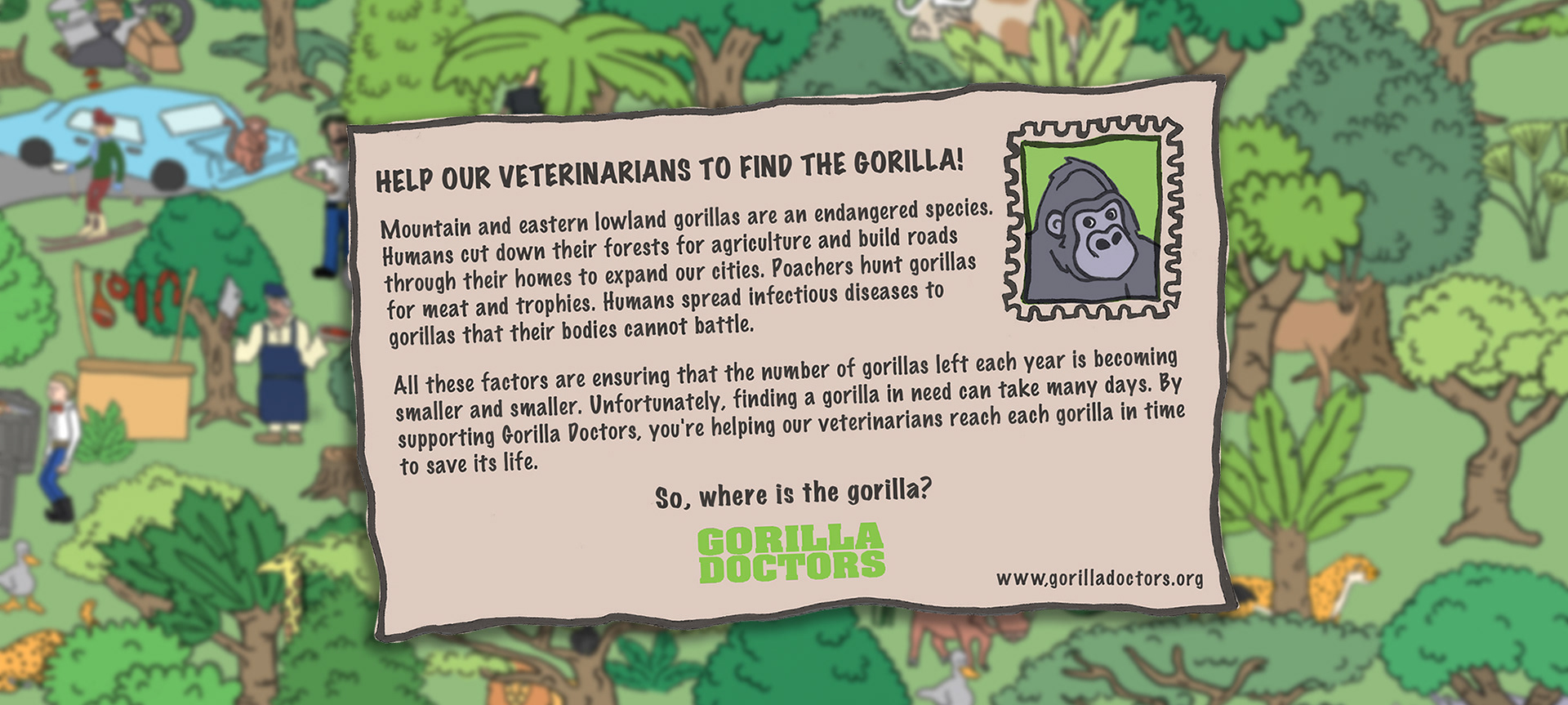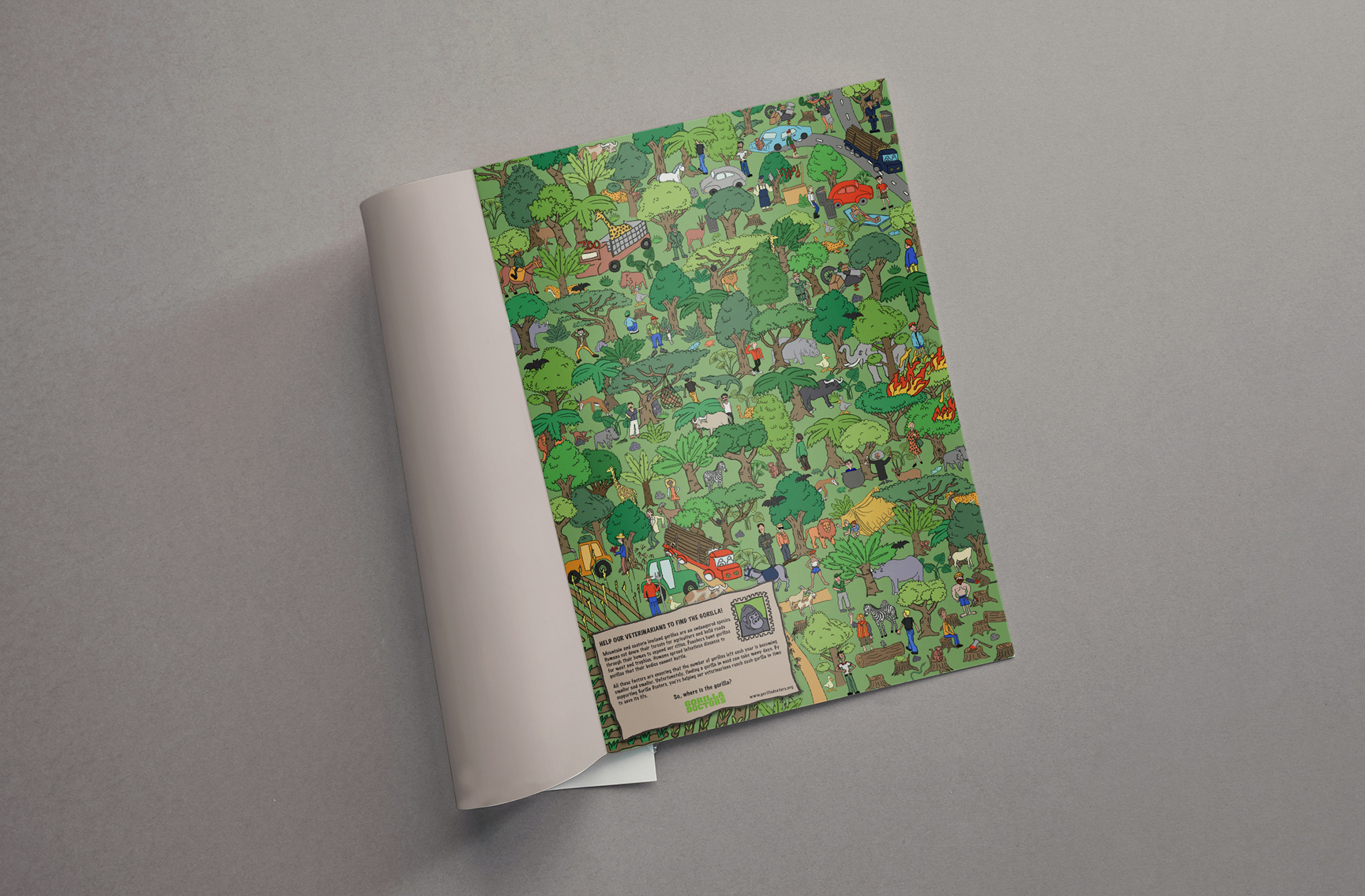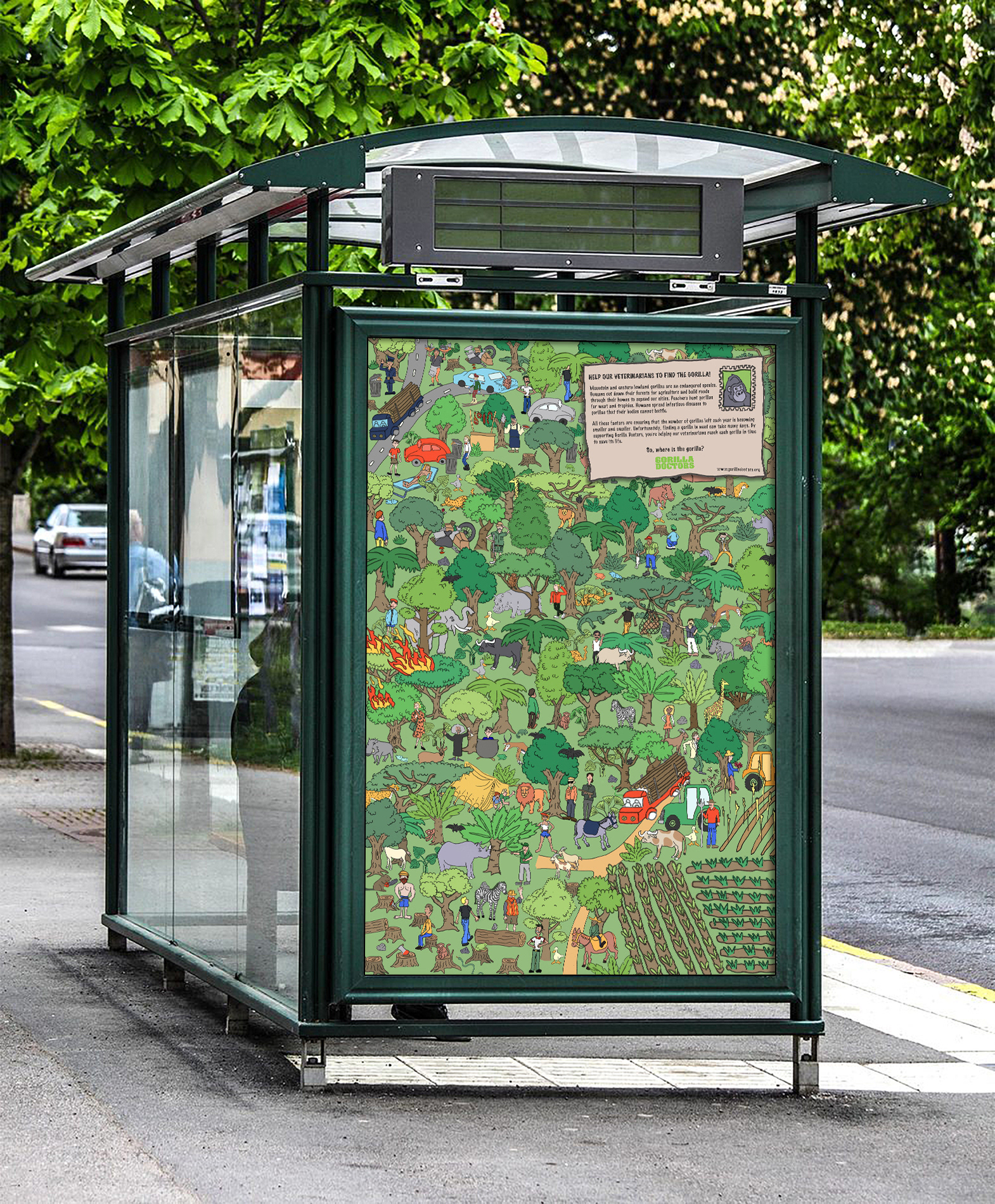 AD/CW - Ana Karen Jiménez Barba